Written by Salome Hoff, CCRI Mental Health Clinical Supervisor
Provide unconditional love, alleviate stress, and encourage play. These are just a few of the many positive attributes Tika, Echo, Mittens, and Blacky bring to CCRI's Mental Health Department. These patient, purring friends are guinea pigs.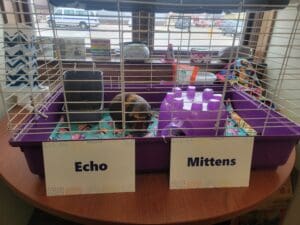 Beginning early in 2022, this fluffy group began making an appearance at the CCRI office a couple days a week—and they have been a hit! They are snuggled during therapy sessions and are often the first thing people ask for when they check in. The Mental Health wing has never been so busy—people coming down the hall to see if the piggies are visiting.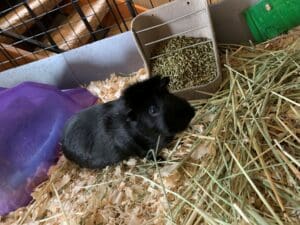 For those of you who have an animal of your own, you know the power of a pet's companionship. The therapeutic benefits of animals has been proven. Animals accept unconditionally, decrease hostility, help us to remain grounded and connected, and can teach us compassion and empathy. Touch releases dopamine and serotonin and animals improve mood by distraction—it is difficult to be sad (in the moment) when looking at a friendly animal.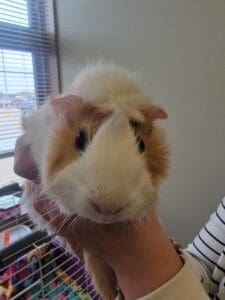 Animals encourage play and movement, they give us something to talk about and distract us from ourselves. They may even improve motivation to attend a therapy appointment or to leave the house.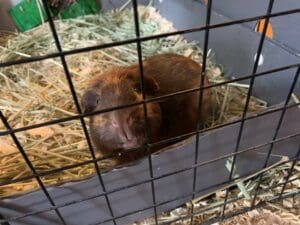 It has been a joy to watch these furry friends wiggle their way into hearts of everyone who meets them.