Volunteering at CCRI is a great way to give back to the community and to enhance the lives of the people we serve, all while having fun!  We have opportunities for individuals, and for groups of any size. Listed below are our current volunteer opportunities. If you do not see an area that reflects your volunteering interests, contact us and we will do our best to find a project for you!

Contact our Volunteer Coordinator, Sara, at Sara.Peterson@CreativeCare.org or fill out our Volunteer Information Form to start volunteering.
Volunteer Opportunities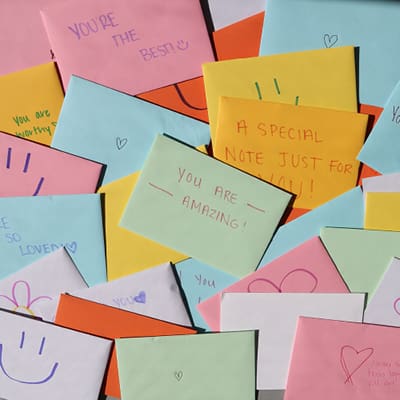 Cards of Encouragement
We are looking for individuals or groups of any age who are willing to write cards of encouragement to our clients. There is nothing like a handwritten note to brighten someone's day! The cards can be store bought or handmade – use your creativity!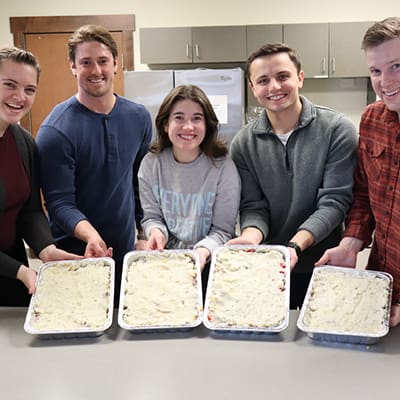 Meals with Meaning
We are looking for individuals or groups to prepare two – four freezer meals for our clients. CCRI will provide space in our kitchen for your group to prepare the meals.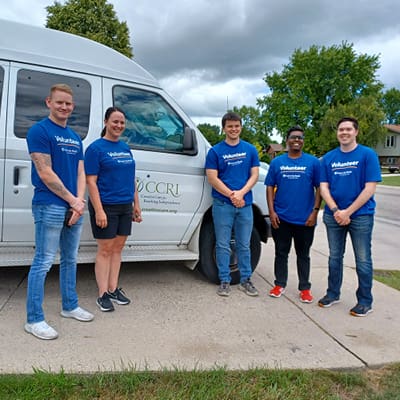 Group Volunteer Opportunities
Is your organization looking for volunteer or community service opportunities? CCRI has a variety of volunteer projects and events that can fit any size of group. Contact Sara today to schedule your group volunteer project!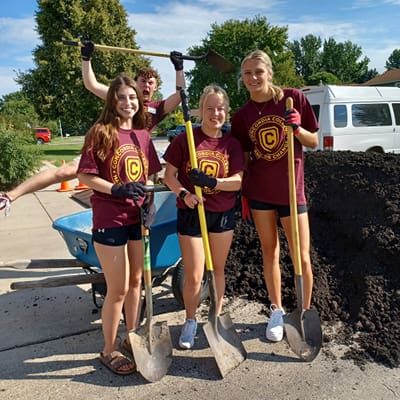 Student Volunteer Opportunities
If you are a high school or college student in need of volunteer hours for a class requirement, CCRI has a variety of options available. There are opportunities available for individuals and small groups – so bring a friend!
Contact Your Representative.
Do You Have Five Minutes? That's all it will take to learn the issues and send a letter to your elected officials. The actions of our government have an enormous impact, so please educate yourself and take action. Tips for Writing Letters and Sending Emails Read More
Find My Representative
Support the Best Life Alliance
The Best Life Alliance is a nonpartisan coalition of more than 130 organizations, people with disabilities, families, and supporters advocating for Home- and Community-Based Services in Minnesota. The campaign works hard to secure additional funds to ensure those who provide care for people with disabilities are paid a fair wage.
Learn More