Written by Concordia Swendseid Program Intern, Claire Mohr. Claire is our Communications and Marketing Intern for the summer. We are excited to see what she will accomplish! 
Today marks my first day as the Development/Communications Intern at CCRI! I am most looking forward to using my background in Communication Studies to help tell the stories of CCRI and the people they serve as well as interacting with one of the most enthusiastic teams I have been a part of. I am excited to get to know some of the faces behind the amazing work of CCRI, help shape how CCRI shares its stories and culture, and learn about the impact this organization has in Moorhead!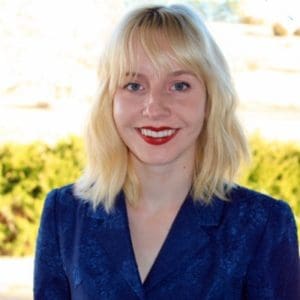 Getting to be a part of the work of a nonprofit is a great opportunity to learn more about the community being served, as well as getting to see the impact of your work in bettering people's lives. CCRI's mission to provide joy and enrichment through their person-centered and team oriented style shows their commitment to building strong relationships with a lasting impact. As someone who really values personal connection and sharing these kinds of stories, I look forward to the chance to experience the impact that CCRI has on its clients and the community!
I have already experienced such an energetic group of people that have welcomed into the CCRI team and have made me very excited about my future work here. There is a strong sense of community and value on communication and fun! I can't wait to learn more and experience everything CCRI has to offer!