Art and Soul kicked off its first creative event at the Plains Art Museum where people supported at CCRI learned about abstract watercolor painting!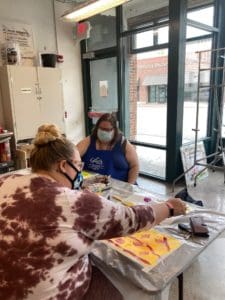 Spearheaded by Val Olson Art and Soul is a project with the goal of giving people with disabilities the opportunity to engage with as many different art forms as possible. Olson was inspired by Creative Growth Art Center in California, the largest center for artists with disabilities worldwide, to create a similar initiative in Fargo. Olson wanted a space where art, in many different mediums, was the common language. She remarks how the Creative Growth Art Center helped give a voice to people with disabilities through art and how that is motivating her to do the same.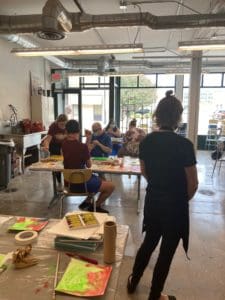 Monday's lesson was all about watercolors. Each of the artists' tables included paper, brushes, palettes, and every other tool to create their own artwork. The artists had the option of creating on their own, or learning how to paint abstract watercolor art from Jess Rosenkranz, a Youth Teaching Artists at the museum. Abstract art focuses on shape, color, and line and each artist took that to heart. Every canvas was quickly covered in bright colors and shapes. With just this first pilot project, Olson's goal of creating a community through art is already on its way to being achieved. One of the artists even proclaimed that this was "the coolest thing ever."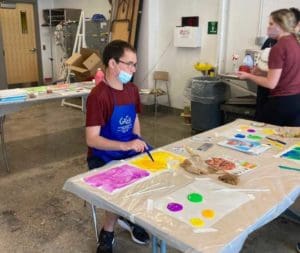 In the future, Val hopes to expand into classes involving other art mediums such as cooking, dance, music and more. There are even plans to create a storefront to display the pieces made by the artists. Olson envisions the success of this pilot project enduring, saying "what I want to see is this continuing on for years." Having a space where art is the shared language and there are no creative limits brings a joy to the artists that is almost as bright as their creations!