This week we celebrate our amazing CCRI nursing team! This selfless group cares for the people we support and so much more! They ensure people receive exceptional medical care, bring hope, and train and inspire our caregivers to provide the best individualized care.
Meet our Nursing Team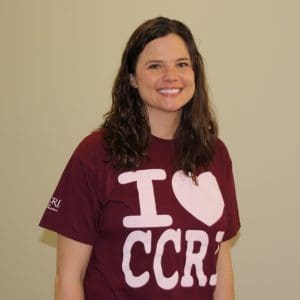 Tami Johnson
Tami has been with the SLS Nursing Department for 8 months. She chose CCRI because of the positive work culture she'd heard so much about. Tami loves training staff, spending time with the people we support and the variety she has in her day to day. Each day brings something different. Tami grew up on a farm in Pelican Rapids, MN. She went to college in Milwaukee, WI and has been married to her husband Jason for 16 years. They have two adopted kids. She loves camping, reading and taking naps.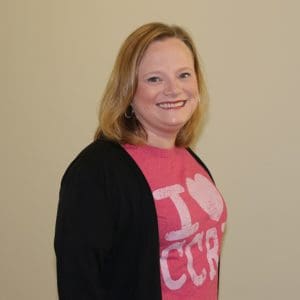 Shelly Petersen
Shelly worked for CCRI back in 2007-2008 and recently returned to our SLS nursing department. She loves everything CCRI stands for, the amazing care provided to the people we support and the positive work environment for staff. She felt like she came back "home" when she came back in Jan. Shelly loves that she learns something new every day. She loves going into each home and spending time with everyone. Shelly loves that our nursing team is amazing and they all work really well together. The flexibility of work and family is so nice!
Shelly has been married to her husband Rob for almost 23 years and they have three kids. Ethan will be finishing his freshman year at UND, Ella is a freshman in High School and is a Nordic Skier, and their youngest Owen is 9 and is in 4th grade. Owen also happens to rock an extra chromosome as he has Down syndrome and their plan is for him to live in one our CCRI houses someday. They also have four fur babies, two King Charles Cavaliers who are 12, Max and Charlie- they call them their "old men" and two Huskies named Evie and Odin who are 4. Shelly always joke you can hear circus music playing if you drive past their house! She loves to spend time outdoors and with family and friends and is always up for an adventure.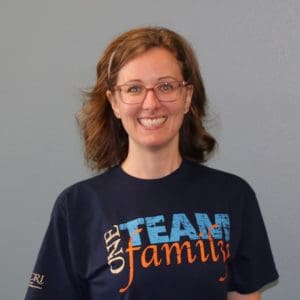 Megan Klinkhammer
Megan chose CCRI because of the people we serve, the culture, and the administrative team. Megan is honored to have been a nurse at CCRI for seven years. Her favorite thing is helping those who can not take care of their medical needs on their own and ensuring the best interest of the client is being considered with medical decisions. She enjoys any smile she can put on a client's face and any opportunity she can help accommodate a disability to ensure everyone is comfortable and understands their care. She also loves working with the amazing nurses in the SLS department and being a part of a work environment that is so amazing! She is grateful for the flexibility to have a family and pursue her educational aspirations while working for CCRI.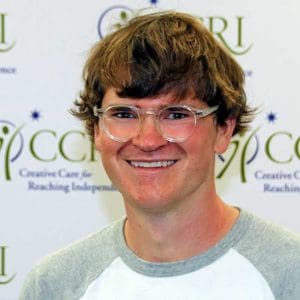 Jon Dullea
Jon is the Registered Nurse in our Mental Health Department. Jon previously worked at CCRI as a DSP in our SLS department. He has been with CCRI for six years. CCRI was the only choice for him. He says there are too many positives to list but he really appreciates the professional and positive culture here and how CCRI respects the dignity of each individual and promotes an individualized, person centered approach to client care. Jon loves getting to collaborate with my clients, amazing co-workers, and other service providers in our community to come up with creative ways to help our clients reach their goals.