CCRI is incredibly grateful for our volunteer Board of Directors. This compassionate, dedicated, and generous group leads, inspires, and provides guidance to ensure CCRI's success. Happy Volunteer Appreciation Week. We are thankful for each of you.
Meet our Board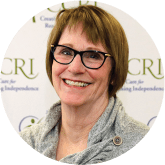 Clare Garberg
Clare first became involved with CCRI after adopting her daughter Liz who receives services through CCRI. After finishing her nursing career as a member of the CCRI nursing team, she felt becoming a board member was a natural next step and a great opportunity to remain involved in a company she loves.
Being a part of this board allows Clare to carry out the mission of CCRI through volunteering for the many activities CCRI holds for clients. Many events such as prom, client appreciation banquets, and talent shows help bring joy to clients and Clare loves being a part of them! Clare is grateful to continue her relationship with this organization.
A graduate of St. Luke's Hospital School of Nursing, Clare recently worked as an RN with CCRI for two years until her recent retirement. Clare has been married to her husband Bryan for 46 years and is the mother of six as well as grandmother of six. By fostering dogs through 4LuvofDog, Clare and her family have helped 41 dogs find their "furever" homes. A frequent traveler to North Shore to spend time with family at the lake, Clare enjoys outdoor activities such as cross-country skiing in the winter and hiking in the summer.
Troy Schuh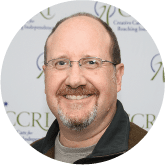 As a special needs paraprofessional at Moorhead High School, Troy worked with many people supported by CCRI. After starting his own business, The Urban Rooster Handyman, Troy missed the interactions he was able to have with the CCRI community and their work. Becoming a member of the Board of Directors allows Troy to give back to the community, something he believes is an essential when it comes to a fulfilling life.
Currently serving as the Board of Director's Treasurer, Troy knows the importance of volunteering and giving back to the community saying, "volunteering keeps you young and puts focus on what is really important in one's life." As a board member with CCRI, the opportunity to give back is never in short. Troy's perspective comes from his experience of working directly with clients of CCRI. Being a part of this board presents ­­­the opportunity "to be a part of something that can directly impact people's lives in a positive way."
The strong impact CCRI has on the lives of clients can be credited to the person centered focus. This principle transcends the care of clients, to decisions made by the board. Troy shares, "[i]t's one thing to take yourself into consideration, it's a whole other thing taking others well-being into consideration." One of Troy's favorite parts about the current board is the range of different experiences and voices each member brings.
Troy enjoys building as well as spending time with his wife and two kids.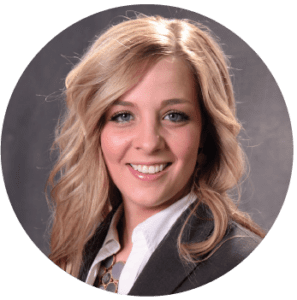 Erin Larsgaard        
Erin originally became a part of CCRI after a college professor recommended getting involved with the organization. Erin continues to remain involved with CCRI as the secretary for the Board of Directors because she has seen the passion for the mission the CCRI team has.
Being a part of the board challenges Erin to think outside of the box when working towards spreading CCRI's mission and impact throughout the community. Her role on the board has allowed her get up close and personal with the non-profit sector and how to work with other passionate people toward a common goal. Erin shares it is very easy to stay excited about the work of CCRI when the staff have a clear passion for it. "Not only does CCRI take care of its clients; it takes care of its employees."
Erin graduated summa cum luade as a Juris Doctor (J.D.) from the University of St. Thomas Law and summa cum laude with a Bachelor of Science in Paralegal from Minnesota State University Moorhead. Erin currently works as an Associate Attorney at Wold Johnson, P.C. and in her free time enjoys reading and spending time with family.
James Nagle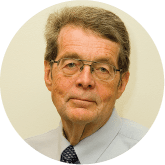 After retiring from Sanford Health in 2015, James felt the need to continue to be involved and do good in the community. Through many volunteer opportunities at CCRI, James was able to see how CCRI impacts many members of the community in such positive ways. James' continued volunteer experience eventually led to a request to serve as a member of the Board of Directors. Originally having no aspirations of serving at this level, James was initially shocked by the offer saying "I've never really considered myself a 'leader.' The real leaders at CCRI are the day to day workers who care for the many individuals they serve." James has used this opportunity as a member of the board to continue to be a part of the work CCRI does and to help implement its mission.
James' belief in the mission of CCRI and his high praise of the staff at CCRI continues to keep him involved as a member of the board. He shares how he enjoys "seeing firsthand how the organization functions and how dedicated everyone is to improving the lives of those they serve." James has shown dedication and passion for helping others and doing good in the community, knowing that CCRI is the place for him to be and allowing him to continue to do something positive during his retirement years.
In his free time, James keeps himself quite busy with photography, astronomy, music, golf, UND hockey, and spending time with his children and grandchildren. James knows the importance a positive role model can have, and seeks to be one for his family. He shares, "I have been very blessed in my life with a wonderful family and a successful career and I feel very fortunate to be able to do something positive in the community that will benefit others." CCRI's mission to offer service and inspire others reflects James' personal mission and the reason he calls CCRI "a good fit for me."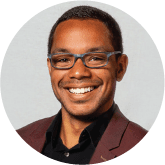 Tyler Fishbach
The annual TableScapes event brings together creative minds for a good cause. For Tyler, it brought his first engagement with CCRI. After being tasked with creating a video telling the story of CCRI and its impact, Tyler had the opportunity to learn more about the mission of CCRI and how valuable the organization's work is to the community. His experience with this project allowed Tyler to better understand "the breadth of support CCRI offers, as well as how impactful and crucial community support is to the success of the organization."
As a member of the Board of Directors, Tyler is able to get an inside look at how CCRI functions. Parts of this experience are very new and provide many learning opportunities such as how to best support such a large group of clients. Tyler shares there is a challenge in being fully equipped with the knowledge and ability to "offer guidance and a voice." Tyler notes the current board is filled with highly motivated and resourceful individuals with new perspectives. This combination makes sharing new ideas and ways to approach issues productive and engaging.
Tyler uses his "self-proclaimed skills" in design to create digital media for CCRI's use at events and social media. A graduate of MSUM with a BS Graphic Communications, Tyler helps share the message of CCRI through digital platforms and events. The most rewarding part of his work and membership on the board is being able to personally witness the accomplishments of CCRI and knowing they came from collaboration among some of the most passionate people.
Tyler is currently serving as the Vice President of Communications at The Chamber. In his downtime Tyler enjoys spending time outdoors with friends and family, camping, rollerblading, regretting 5k runs, and more.
Bethany Berkeley 
As the co-owner and CEO of Dale Carnegie, Bethany uses her wide range of skills and talents to bring new ideas to the board. After becoming engaged with CCRI through the Polar Plunge, Bethany now has the opportunity to think differently about people, the community, and how to best support the mission of CCRI. Being a member of this board means working with a diverse group of voices representing the community and working together to continue to support the work of CCRI. For Bethany, this looks like using her voice and platforms to raise awareness about CCRI and to help generate funds.
Bethany shares how the mission of CCRI drew her in as it matched her own personal values and presented the opportunity to expand her leadership abilities and continue to engage with the board in strategic thinking. Passion is in no shortage at CCRI. Bethany and fellow board members are motivated by spotlighting the stories of CCRI and helping spread the impact that CCRI has on the lives of its clients. Bethany's passion in the mission of CCRI is evident in collaborative efforts with the board and appreciation for the CCRI staff. "CCRI goes above and beyond to ensure all served receive individualized support" She shares.
A graduate of the University of Texas at Austin, Bethany enjoys reading, painting, skeet shooting, and spending time with her two kids.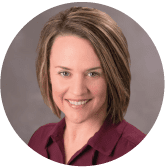 Heather Rye
Currently serving as the president of the Board of Directors, Heather's membership as a part of the board comes from a mission to better serve others. From her first meeting with past president Bethany Berkeley and Shannon Bock to discuss participating on the board, Heather has been challenged to step out of her comfort zone and found new ways to continue serving. Heather's own values were reflected in CCRI and the support CCRI provides to every level has only been an encouragement.
Inspired by the many hardworking and dedicated staff members at CCRI, Heather enjoys giving back and participating in CCRI events such as TableScapes, Prom, and the Employee Appreciation Dinner. As a member of the board for three years, Heather continues to engage with a diverse group of members with different backgrounds and experiences. As unique as their experiences may be, coming together to better CCRI is what joins the board together. Heather shares, "hearing the impactful ideas and thoughts of others helps me grow as a leader. I try to stay in a learning mindset. I serve in this board alongside very talented individuals and I am always learning something from them."
A graduate of North Dakota State University and the University of Mary graduate program, Heather currently serves as the Senior Vice President of Human Resources and Development at Gate City Bank. Heather enjoys traveling anywhere with mountains with her husband Shawn and two kids, as well as photography.
Taya Spelhaug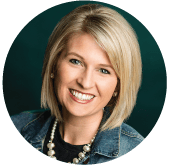 Starting off as a DSP in college, CCRI has had a large impact on Taya's life and career. The opportunity to not only work with amazing clients, but to build job skills was extremely rewarding for Taya as she shares, "I knew then I only wanted to do work that filled my soul like this job did and I've been blessed to do so throughout the years after leaving CCRI." While currently working as Microsoft's Tech Spark Manager, Taya's position on the Board of Directors allows her to continue her advocacy at CCRI and be a part of the amazing work they do.
Taya's initial experience as a DSP gave her the opportunity to see the impact CCRI has on clients. Taya remarks how she has seen CCRI continue to build upon their "values and high level of care" since her time at CCRI.
Being a member of this board is a commitment and brings with it its own challenges. Taya is happy to be back at CCRI and the passion Taya has for the work CCRI does in the community makes it very rewarding.
Taya is a graduate of NDSU and enjoys golfing, reading, and traveling to the lake to spend time with family and her two dogs.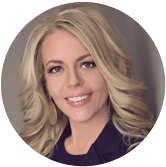 Marit Haman
As a banker with Bremer Bank, Marit had "the privilege of working with CCRI for a number of years prior to joining the board. The mission and work being done is by far inspirational to all those who know the history and are able to see the impact made by improving the lives of so many clients".
Marit enjoys prom, the talent show, TableScapes, and many other events. She says "the smiles and excitement on the staff and clients' faces is rewarding for all of us who are lucky enough to have a place within the CCRI family."
Marit has been with Bremer Bank since 1999 and currently is the Senior Vice President, Wealth Region Manager. Marit and her team provide private banking and wealth solutions to individuals and families across the state of North Dakota.
Marit is a wife, mom, college basketball fan, cycler and enjoys traveling with her husband and family.
Kim Bailey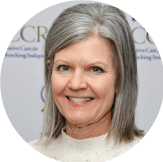 Kim is a Moorhead native and graduate of Concordia College. She joined the Board because one of the pillars of her life is to do what she can to help and serve others. CCRI is an organization she believes in and wants to support in every way she is able.
Kim is a registered dietitian who recently retired from Lakes and Prairies Head Start where she was the Nutrition Manager. Kim and her husband have two adult children, one who is served by CCRI. Her first hand knowledge of how important the services CCRI provides gives her an important voice on the board.
In retirement, she and her husband are enjoying working on house and cabin projects and having the time to exercise, read, cook, and volunteer.
Shawn Peterson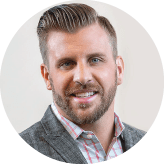 Shawn Peterson comes with extensive experience in the technology services industry as an executive. He realizes that great people in the right seats are the most important ingredient to business success. Because of this, Shawn joined the John Maxwell Team in 2017 to work on his leadership skills and prides himself as a leader.
When Shawn isn't working on growing organizations, he enjoys spending time with his family. Other hobbies include traveling, running, boating, and yoga. Shawn is originally from South Dakota, where he graduated from the University of South Dakota.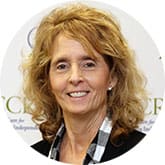 Diane Brendemuhl
Diane is from Moorhead where she graduated from MSUM with a Bachelor of Social Work degree in 1985. She is paraprofessional in the Moorhead School District and has worked at Robert Asp for 16 years. Diane serves children who have special needs in all areas of their school day.
Diane and her husband Wayne have three sons—Dan, Erik, and Adam. Wayne and Diane served as chairpersons for the FM area Up With Down Syndrome Support Group for many years. They are now serving as chairpersons for Moorhead Special Olympics.
As her son, Dan, has received services from CCRI over the last 25 years, Diane has witnessed "the amazing people, events, and everyday life [CCRI] creates for the people they serve!". Diane wanted "to be part of this great organization, to know and grow and serve with them!".
In her spare time, Diane likes to hike/walk her dog, garden, play with and snuggle her grandson, do puzzles, and drink coffee.
We are grateful to have this talented crew as champions for CCRI. Happy Volunteer Appreciation Week!
To learn more about volunteering at CCRI, contact Anna at ALarson@CreativeCare.org